Today is the last day of early voting –
– make plans to cast your vote today or on Tuesday to ensure that the voices and concerns of faithful, Christian Georgians carry the day!
Remember, you can find your early voting locations and regular precinct locations at My Voter Page. Please take this opportunity to cast your vote for a slate that will protect human life, defend freedom, and advance school choice.
Your help is needed
We had planned on minimal expenditures in the primary, but we have some high priority races that needed our engagement. With some last-minute spending over the weekend, Frontline Policy Action is now $5,615.21 over budget for this month. Can you help us close the gap?
Our resources are going toward conservative legislators that have led the charge on issues like the Heartbeat Bill, Saving Girls Sports, and ridding our state of CRT. Your generous donation of $75, $150, $300, or more will help us recoup some much-needed funds in time for critical runoffs. Please consider a generous donation TODAY!
The Latest Intel
In the latest sign that the desperate lies of Stacey Abrams and the radical left were merely a fake tantrum to preserve their ability to cheat, Georgians are showing up in record numbers to the polls.
As far as polls go, the latest public poll was conducted by Fox News, which shows significant leads for Herschel Walker and Brian Kemp, who are now polling in the 60s. To view the poll, see here, scroll to Wednesday, May 18, and click on "Fox News" for a PDF of the results.
Right now, the Lt. Governor's race still has a large number of undecided voters that will determine whether Frontline Policy Action endorsed candidate Burt Jones can avoid a runoff against Butch Miller. All indications are that, in the Secretary of State race, we are likely to see a runoff between Frontline Policy Action endorsed candidate Jody Hice and incumbent Brad Raffensperger. There is little reliable information on the other statewide races, but most of the buzz seems to be for the incumbents – Chris Carr (AG), John King (Insurance), and Richard Woods (Superintendent) – and Frontline Policy Action endorsed candidate Bruce Thompson for Labor.
In congressional races, CD-2 is going to be very fascinating to watch. Most buzz is on Jeremy Hunt and Chris West. Rich McCormick seems to still be the leader in CD-6, though there is a decent chance of a runoff. In CD-7, an uphill district in the general, Mark Gonsalves is mounting a really strong campaign.
Right now, I'm expecting Andrew Clyde to win in CD-9. Mike Collins is well positioned to make a runoff in CD-10, but there is a jumble of candidates competing for that #2 spot to go against him. (Please note, we have not endorsed in any federal races, however, in CD-10, we are URGING you to vote AGAINST Vernon Jones. There are good options. He is not one of them). And, in CD-14, I think the odds are in favor of Marjorie Taylor Greene avoiding a runoff, but there is more chatter that it could get close than there was before.
Overall, it is going to be a very interesting finish, and we are urging you to get out and cast your vote for our Frontline-endorsed and Frontline-aligned candidates!
Speaking of Frontline Endorsements
We will likely send out more endorsements on Monday, but here is the latest list all in one link.
You don't have to agree with all of our picks, and we encourage you to pray over your selections. However, let me say this: over the last several years, this organization has achieved historic policy wins for our state. We came in with a big vision, and we have delivered.
Our endorsements are designed to keep advancing our values – that is the criteria. We are looking at these races and assessing who the best partners are to help us achieve our shared goals, and we do so from a strong, firsthand knowledge.
Take, for example, the Lt. Governor's race – one where many voters have yet to make up their minds.
While the two major candidates – Burt Jones and Butch Miller – are both likable guys and good people, there is a stark difference on policy. And some of those differences have been muddied in the public.
Consider Save Girls Sports. While Butch Miller is campaigning on that issue, he was a roadblock to the bill's passage in 2021, and, in 2022, he supported a weakening of the language. Quite simply, despite the campaign rhetoric, he was not a stalwart ally in that fight. On the other hand, Burt Jones co-sponsored the 2021 version and supported the bill from Day One – when others thought it was too "controversial."
Again, we like Butch Miller as a person. But, as we prayed over who to endorse, this issue loomed large. What a major difference those philosophies and approaches would make in the LG spot!
All that to say, if you like our work and the policy results we have achieved, please help us keep it going with a strong, pro-life and pro-family ticket – including Brian Kemp for Governor, Burt Jones for Lt. Governor, Jody Hice for Secretary of State, and Bruce Thompson for Labor Commissioner. I know and trust each of these men to partners in fighting for our values!
Together, I believe we can elect leaders who can ensure our best days are ahead of us. I will be praying to that end.
For Victory,

Cole Muzio
President,
Frontline Policy Action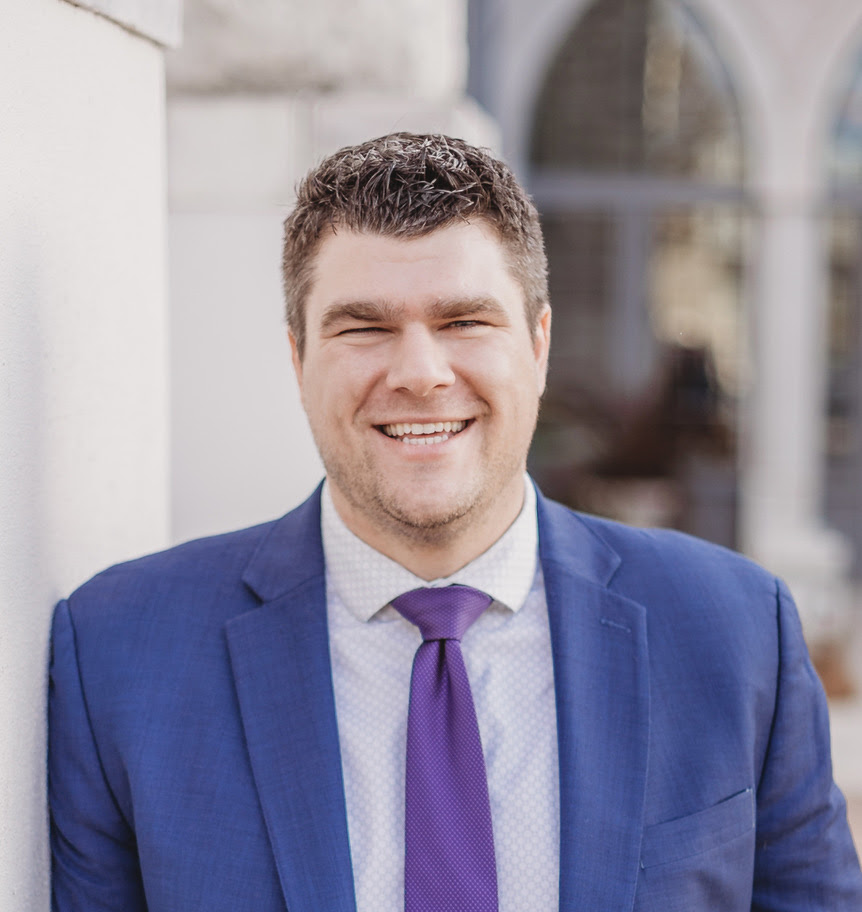 P.S. In an effort to elect allied pro-life, pro-family legislators, Frontline Policy Action is $5,615.21 over budget for this month. Please consider a generous donation TODAY to help us build our war-chest back up!