I will never forget the first time I met Rich McCormick back in early 2020 during a different campaign. He asked to meet with me, and, while I was impressed with him, his credentials, and his principles, I told him he did not have my support – we had a close ally running, and I would not back someone against her.
In my time in this role, I have been in a lot of similar conversations where I tell a candidate seeking our support that they will not have it. At best, that ends the conversation. Sometimes, they get mad and lash out. Not Rich McCormick.
Over the next several months, Rich continued to stay in touch. He asked for our advice. He shared his thoughts. He sought prayer. What stood out to me over that time was that Rich was not a candidate seeking my help in getting him more votes. He was a sincere believer, a strong conservative, and a leader genuinely interested in a partnership with our organization to glorify God.
It has been a privilege to get to know my friend Rich McCormick over the last few years – to see how he hasn't changed regardless of challenge or circumstance, to witness his perseverance, and to see him do the little things to serve people and the movement even when no one was looking.
That's why I am proud to announce our endorsement of Dr. Rich McCormick for Congress.
Throughout this campaign, I have endeavored to remain neutral. I have supported each of the candidates on social media, met with them, prayed with them, and encouraged them. I genuinely believe the voters of the 6th had – and still have – a great field to choose from. Many great candidates stepped forward to run, and I appreciate each of their contributions to this movement.
However, there are two motivating factors driving me to speak up now.
First, Rich McCormick is a gamechanger in Congress. He's the real deal as a conservative, as a Christian, as a patriot, and as a leader. Rich has a unique capacity to bring people together and rally them around a cause without yielding on principles. In a nation of complex problems in desperate need of mature, thoughtful, and unafraid leadership, I believe that Rich McCormick is the rare candidate we can send to Washington who will get something done, deliver results, and be more than just 1 of 435 votes casts. Rich McCormick has the conviction and leadership to make a difference for our values even as a freshman member of Congress.
The second reason is this: I do not like the current tone and tenor of this campaign, and I feel compelled to speak out.
Campaigns are nasty business, and I have a strong tolerance for negative campaigning – so long as it is grounded in truth. Some of the hits throughout this race and from all sides have been a bit of a stretch, and I tend to disagree with the negative characterizations of either candidate.
However, the attacks from allies of Jake Evans fall way out-of-bounds. What I am now seeing is an effort to recklessly smear someone whose character I have only ever seen to be good and honorable.
Even worse, the haphazard method of these attacks underscores what I believe and have seen: that these attacks are false, that those promoting them likely know it, and they simply don't care.
For three years, I have witnessed Dr. McCormick's commitment to our values. He is ardently pro-life and a man of deep faith. He has shown up to committee meetings to advocate for our values, and he has stood strong amidst attacks from the radical left. Rich McCormick brings maturity, wisdom, and leadership. He brings a soldier's strength and an ER doctor's vigilance. He is exactly the kind of bold conservative I want fighting for me, my family, and my state in Congress.
Over the course of this campaign, I have come to know Jake Evans. I like him and think he'd make a fine member of Congress. However, I see Rich McCormick as best able and ready to stand for our values, make a difference, and lead the charge. I believe he is the right man for the moment, and he has my full endorsement.
To Victory,

Cole Muzio
President,
Frontline Policy Action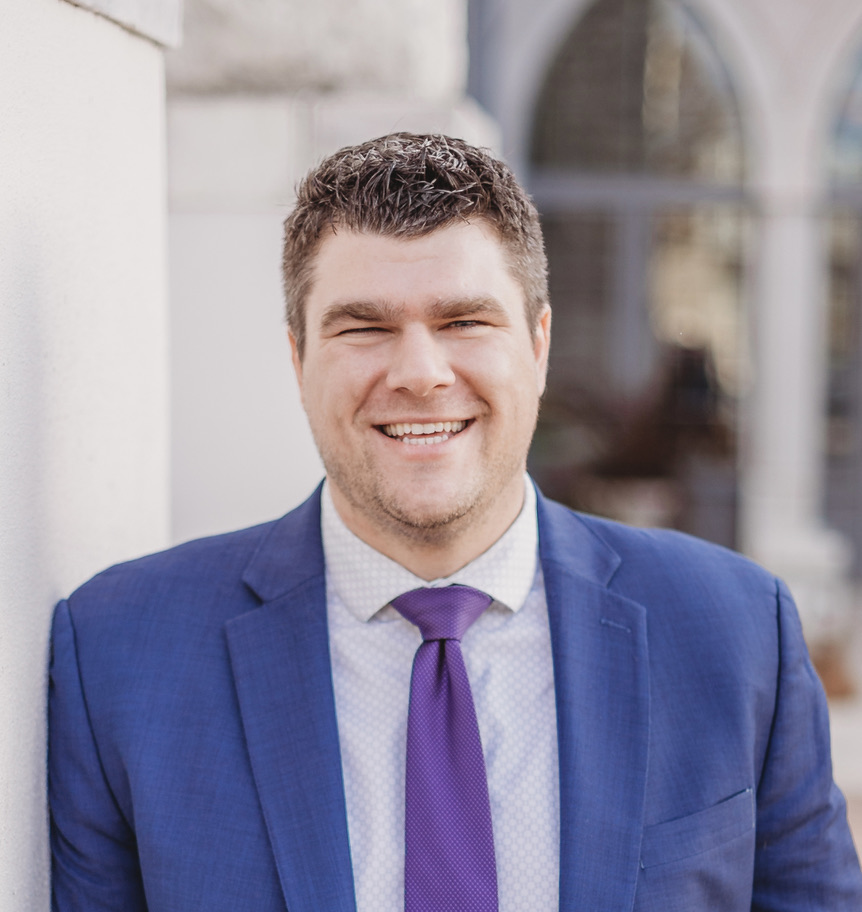 P.S. I wanted to share something personal with you. The day I saw the grossest attacks on Rich McCormick – attacks I will not lend credence to by repeating – was a day this organization was falsely attacked by a disgruntled and bitter individual. As I was made aware of the attack on us, I was incensed. Then, I saw the attacks on Rich. For a moment, I wondered if we should just stay out of the race. That is the safest and easiest course. Then, I instantly felt ashamed. That's not what I would want someone standing in the foxhole with me to do – shrink back when times get tough. I never want to be the kind of person – nor do I want this to be the kind of organization – that does things because it is safe, easy, or convenient. We will stand for truth, even when it is hard. And we will stand by a fellow believer and friend, even when it is inconvenient. If, at any point, my assessment of Rich McCormick's character changes, so will this endorsement. However, I am confident in this man and who he is, and I urge you to stand with me in standing with him.