In the course of human history, few have benefited as much from false hype and a phony media narrative as Stacey Abrams.
Her money comes from lie-fueled and out-of-state shady groups that she runs – plus a series of soft-porn novels she wrote under a pseudonym. Her political "success" comes from winning a State House seat without opposition, becoming "leader" of a lackluster Democrat Party, and refusing to concede a race for governor that she lost.
The profile of Stacey Abrams comes from a media desperate to prop up a leftist figure in an aging, out-of-touch, and benchless Party – and to prop up funding for her organizations that cheat and distort election results.
Still, it's astounding how poorly prepared Stacey – who wants to use Georgia as a steppingstone to the White House – is to run a serious campaign for Governor.
Here are just some of the very recent ways Stacey's campaign is revealing just how woke, ill-prepared, and hostile-to-Georgia she is:
1. Stacey Abrams called Georgia – a state that has made her rich, where she owns multiple houses, and the state she claims to want to lead – "the worst place to live." 
2. Her campaign manager, Lauren Groh-Wargo – I guess as a way to double down on the signal the campaign wants to send to our state – gave exactly two fingers to voters in the campaign's Tik Tok video.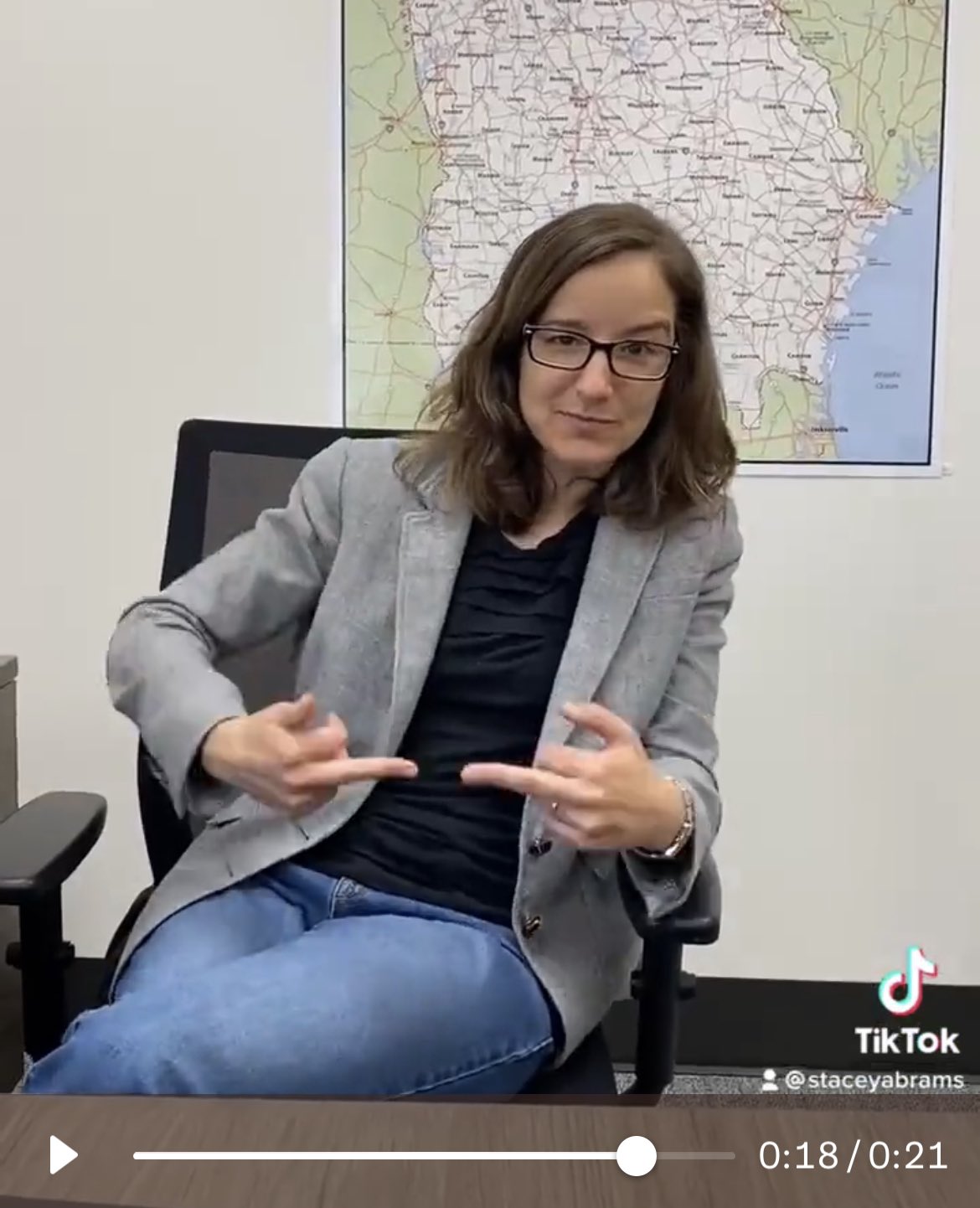 3. Despite her lies about Georgia's elections, voters showed up in HUGE, record numbers to cast ballots this primary – proving that SB 202 is truly about making it easy to vote and hard to cheat.
4. With her lies about Georgia earning renewed attention, talk arose of how she worked to get the All-Star Game out of Atlanta. This is a fact, but Stacey, unable to defend this attack on Georgia small businesses, is leaning on liberal Politifact to lie for her. She owes Georgia an apology!
5. Word is now out that Stacey's campaign has hired a full-time photographer – this might be one of the most absurd campaign expenditures of all-time!
6. Stacey Abrams remains in a very difficult place when it comes to Joe Biden. She previously made up an excuse to avoid being seen with him, has recently adjusted her rhetoric, but couldn't help but laugh at his mental state recently.
7. Then, in a desperate attempt to gain traction with her struggling campaign, she launched an ad aimed purely at her woke base and full of lies about Georgia's gun laws, the Heartbeat Bill, and our tax cuts. If this is what Stacey has to offer, her campaign is in real trouble.
8. Now, more information has come out about Stacey Abrams' radical ties. It's now known that she is a Board member of Marguerite Casey Foundation, which gives money to communists, prison abolitionists, and defund-the-policy advocates. This radical, communist foundation has paid Abrams $52,500 for her board participation, and it believes that capitalism is intertwined with racism – and dependent on racism for its success. Stacey cannot pretend that this money she is paid to award does not reflect her views.
These instances show a candidate not-ready-for-primetime and certainly not ready to lead. It also shows a candidate who lies, who possess unparalleled vanity, and who is far too radical to lead a free people.
But here is the reality: we cannot take Stacey for granted.
Stacey recently announced endorsements in the Democrat runoffs – trying to handpick a woke slate to run with. They are all going to run hard, well-resourced campaigns.
We cannot afford to back down. Now, this email was not written to persuade you to vote against Stacey – I expect that was already your position. However, we write today to:
Provide information for you to share – use this on your social media accounts and share with friends and neighbors. Use this in your own talking points.

Encourage you to stay involved and volunteer in local campaigns.

Consider donating to your favorite candidate or to our work so we can continue to get information out in these critical elections. You can support our election work by donating $25, $50, $100, or greater today.
As Governor Kemp often says, we cannot let Stacey Abrams be our next Governor or our next President. Let's stand together and end her political journey in November!
To Stop Stacey,

Cole Muzio
President,
Frontline Policy Action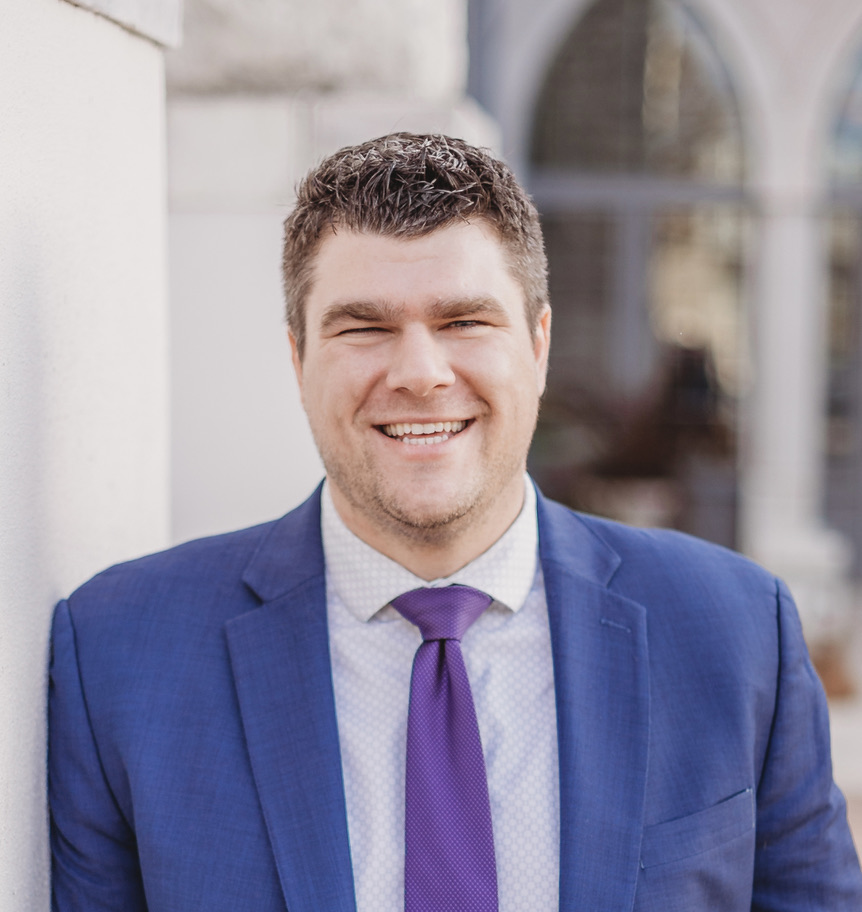 P.S.  One of the great ways to help unite our movement heading into November is to attend our September 9th United Frontline Gala featuring Mike Pompeo as our keynote speaker. Get your tickets TODAY!