Georgia's Heartbeat Law is saving lives as we speak! Yet Stacey Abrams and her allies in the media continue lying about this bill. Here are some things every Georgian should know about this life-saving bill:
1) A miscarriage is NOT an abortion. Contrary to the nightmare scenario painted by the radical left – NO WOMAN IS GOING TO BE PROSECUTED FOR A MISCARRIAGE. This is not allowed by law, and it will not happen.
2) Neither is an ectopic pregnancy. To be abundantly clear, here is how HB 481, the LIFE Act/Heartbeat Law, defines abortion:
'Abortion' means the act of using, prescribing, or administering any instrument, substance, device, or other means with the purpose to terminate a pregnancy with knowledge that termination will, with reasonable likelihood, cause the death of an unborn child; provided, however, that any such act shall not be considered an abortion if the act is performed with the purpose of: (A) Removing a dead unborn child caused by spontaneous abortion; or (B) Removing an ectopic pregnancy. 
To be an abortion in Georgia law, it must be the intentional act of ending the life of a child. It is NOT a miscarriage or ectopic pregnancy.
3) Children with beating hearts are protected. In the State of Georgia, a doctor must check for the presence of a heartbeat. If there is a heartbeat detected that child cannot be aborted.
4) There are, however, exceptions. Georgia's Heartbeat Law has exceptions. Like every pro-life law, there is an exception for a medical emergency that involves protecting the life of the mother.
There is an exception, up to 20 weeks, for victims of rape and incest to have abortion. There is also an exception for "medical futility," a pregnancy where a doctor believes the child will not survive. We wholeheartedly support this legislation currently saving thousands of lives, and every pro-life advocate should rejoice that it is doing so. However, these exceptions – which simply kept existing law in place – do not fit our vision for a fully realized Georgia that cherishes all human life.
Nevertheless, these exceptions are realities of the bill, and it is helpful to know this information as you are talking to those who believe the liberal narrative about this bill.
5) Georgia's Heartbeat Law passed by ONE vote in the State House. Many have forgotten how intense of a battle this was, and many opted against even engaging in this most important pro-life battle in our state's history. As we work to continue progress toward valuing, cherishing, and saving every life, we must first make electoral gains. It is easy to talk about wanting to do more for the life issue. To achieve further victories, however, we must put in the long-term, hard work to forge stronger majorities that will fight alongside us to achieve our vision.
6) Our bill establishes "personhood." The first legislative section of the bill defines how Georgia will recognize the reality of human life – defining "'Natural person' means any human being including an unborn child." This has huge ramifications, notably: pregnant women can now claim unborn children on their taxes, fathers must begin paying child support while the woman is pregnant, and an unborn child is included in population counts. This reality will have other effects as well as our state truly recognizes, in every way, that a pregnant mother and her child are two distinct persons.
7) The battle is only beginning. Georgia's Heartbeat Law could be undone in law by a pro-abortion Governor and General Assembly. A pro-abortion Governor – even without an allied General Assembly – could actively undermine much via executive action on their own as well. WE MUST WIN IN NOVEMBER! Moreover, we have much work to do as the Body of Christ to continue to affect culture change. Do not think for one second that the implantation of the Heartbeat Law is the culmination of our pro-life work. It is only beginning!
There is much work still to do to advance the cause of life, but God is good to allow us to see this momentous time. Let us work, together, to keep advancing and saving lives!
For Life,

Cole Muzio
President,
Frontline Policy Action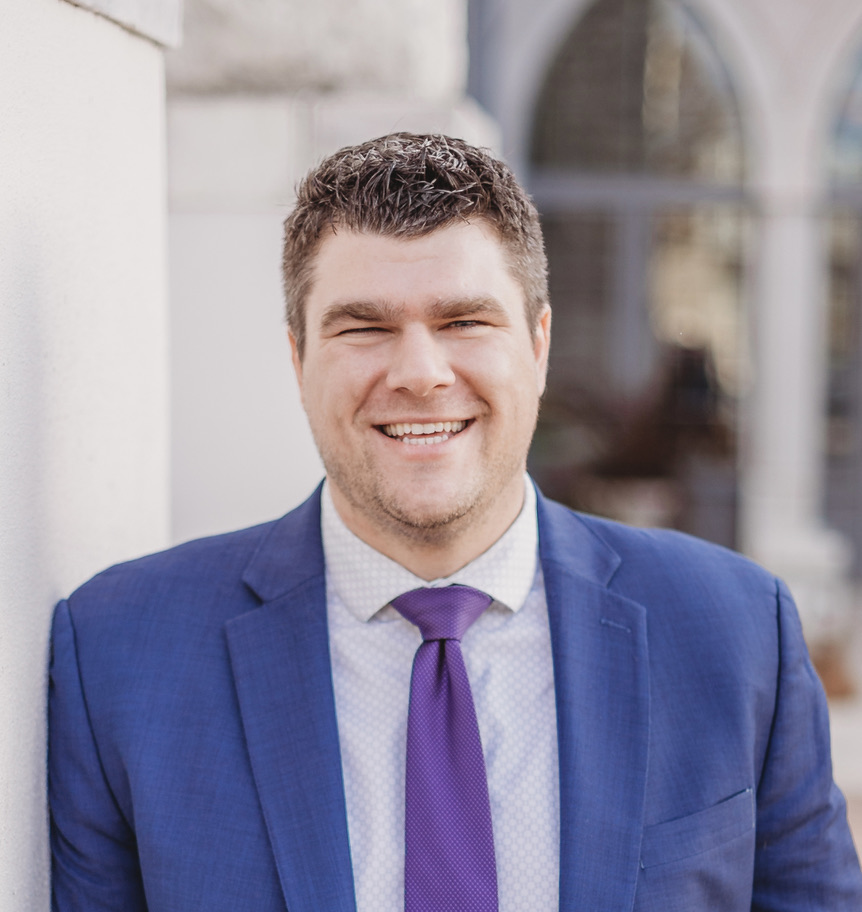 P.S.: Want to partner with us to keep saving lives? Learn more about our efforts at our United Frontline Gala on September 9th at the Crowne Ravinia – featuring keynote speaker Mike Pompeo! Get your tickets TODAY! Prices will increase on August 9th.